Welcome to the site and my first ever blog.
As primarily a screen actor, I self-tape a lot. Pages slid from an old printer, choices made, I set lights, hit marks, shoot scenes and send it all into the ether. Sometimes I'll shoot a lot of takes but I find, if I really connect with the character (which doesn't happen every time), the first take is usually the right one.
I have learnt, and learn, so much from self-taping. Authenticity, emotion, angles, timing, lighting, hitting marks, technical tricks and more. So it is my hope that by writing this blog I may learn things about myself: my process as an actor, my likes & inspirations and how I've been shaped by my journeys as person, actor, magician, husband, father & friend to cats.
It is very much for me but... if you'd like to peak behind the flats and duck under that C-stand in the corner, you may find things of interest. As a magician in London, research has shown me that the great (& therefore subtle) secrets of magic are often buried in a short sentence from a huge book or accidentally discovered through the attrition of experience.
Acting wise, I'll try to write about what I've learnt from Casting Directors, Directors, DOP's, Sound Recordists, Editors, Focus Pullers, Whole Film Crews and Acting Heroes of mine - from what they've told me or what I've seen them do in scenes, with me or otherwise. I'll sometimes withhold the names and sometimes I won't. Some of these "secrets" may seem uninteresting or obvious. I guarantee those will be the ones I've used most or fall back on in a pinch.
If that sounds a little heavy to shoulder - it will also be full of other nonsense (and probably cats?) which may be amusing.
Anyway, here's a secret to get us started:
Improvisation.
Scary - yes. Fun - yes. Rewarding – sometimes...
I grew up watching Harvey Keitel films and was thrilled to work with him on Amanda Sthers' wonderful film MADAME. Amanda's one of my favourite directors & a brilliant writer whose new film Promises is out soon.
What Harvey would sometimes do was this: he'd play the scene and the lines as is but then at the end of a take, he'd throw in some improvised lines before The Cut. You had to be ready for it, because if you responded, he would respond and we'd keep going until The Cut was called. He called these moments "The Pearls."
This is an unthreatening way into improvisation on a set (both for you, other actors and your director). If The Cut's called, forget it – no sweat – but sometimes, if Camera rolls on, you can find a Pearl or be thrown one to shine.
More next time…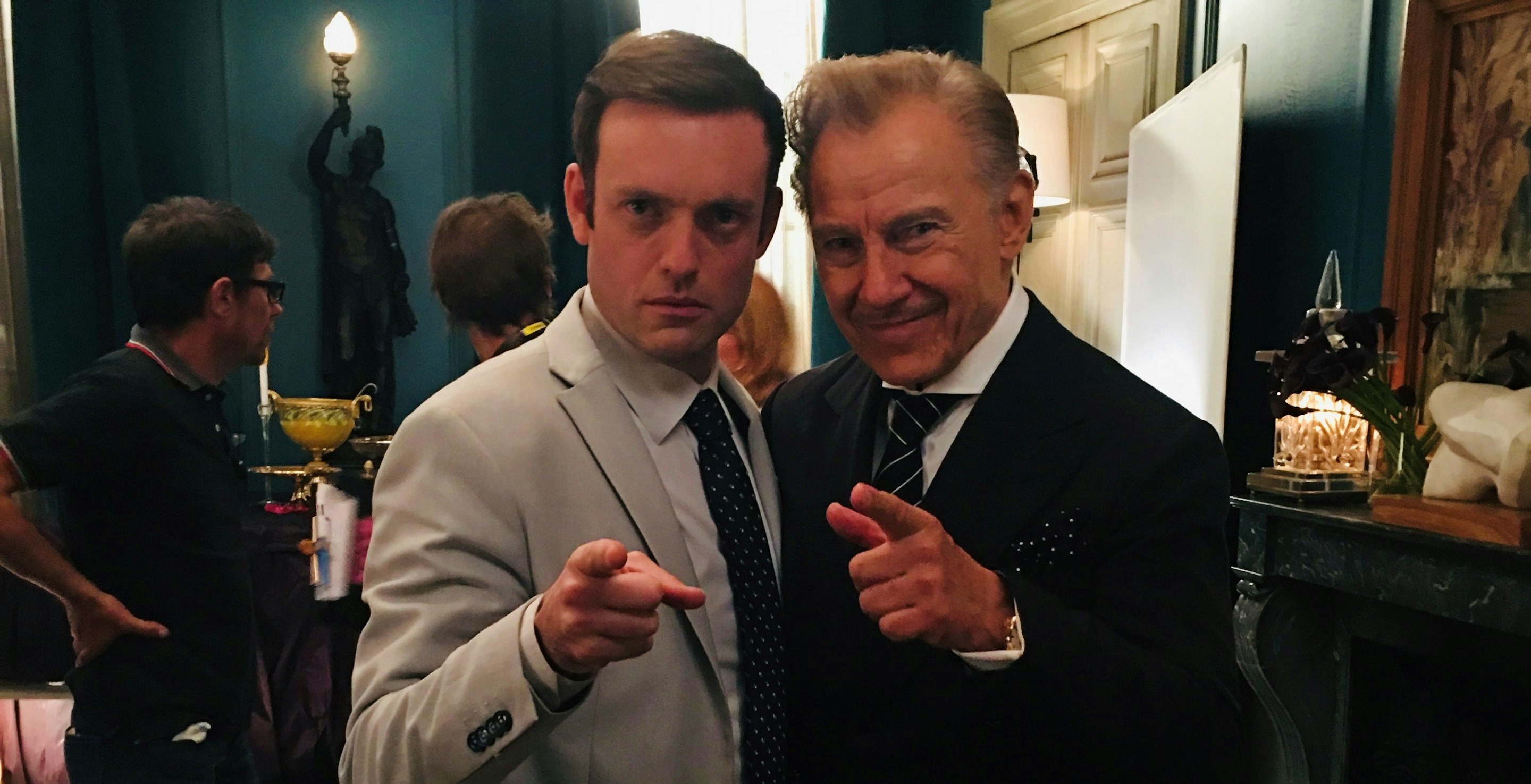 Brendan Patricks at IMDb

Sign up to the blog and mailing list below: